Roleystone residents - Does your home require roof repairs? If you have not had your roof inspected recently, you are noticing some damage popping up, or something doesn't look quite right, you must give
Roof Repairs Perth
WA a call. Our team has worked on many damaged roofs over the years and we can usually spot the issue right when we arrive at your home.
However, that won't stop our Director, Vinnie, from taking the time to hear about your roofing issue. His brother & supervisor, Adam, will come over for a complete inspection of your roof and other parts of your home. We do this, so we are fully aware of the extent of the damage and if there are any issues that are not as noticeable. With more than 18 years of experience, Vinnie & Adam have practically seen it all, so not much will shock him.
Once our team has finished the inspection, we will sit down with you to go over the results. A free quote will also be given to you in writing, with everything broken down into language you can easily understand. This quote will include all the necessary work, including the damage that isn't up on the roof. We like to think of ourselves as a jack of all trades, because we can fix the damage inside your home just as well as we can fix your roof. This will save you a lot of time, because you won't be interviewing other contractors or waiting for others to do their job, so we can do ours.
Depending on your situation, we may begin by repairing your water damaged ceilings before replacing sagging sections of your roof and eventually replacing torn or missing shingles or tiles. If your roof repairs Roleystone are not that extensive, we may just need to simply replace a few shingles or replace your lead flashing.
Let us show you what roof repairs Roleystone are necessary for your home. Call us today for a free quote and Vinnie will come out for a full inspection. We
service the entire Perth region
.
---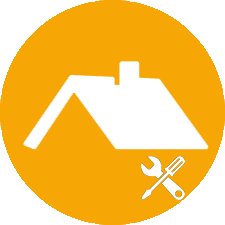 ---
What type of Roof Repair do you need?

• Replace broken roof tiles
• Replace old and rusted gutter valley flashing
• Re-bed and re-point weathered ridge capping
• Repair or replace rusted gutters and down pipes
• Clean gutters and install gutter mesh protection
• Replace lead flashing
• Repair water damaged ceilings
• Sagging Roof Re-alignment
• High Pressure Cleaning
---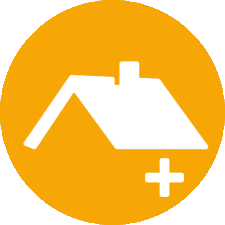 ---
Are you in need of a Roof addition?
---
Roof Repairs Perth WA will supply & install:
• Gutter Guard Protection Mesh
• Skylights
• Roof Ventilation
• Bathroom & Kitchen Ventilation
• Additional Downpipes
---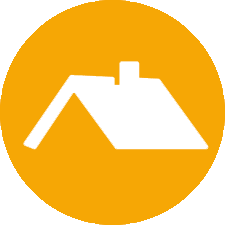 ---
Is your project larger than detailed above?
---
• Replacement of Existing Roof Tiles
• Replacement of Existing Metallic Roof Sheets
• Removal & Disposal of old insulation
• Installation of New Insulation
• Replacement of Rotten/Damaged Roof Timber
• Damaged & Cracked Ceiling Repairs
Contact us
Call now to arrange a meeting and quotation. Talk to Vincent and he will advise you of the best way to repair your roof problems. Leaking roof? Cracked ridge tiles? Gutter repairs?
Fully insured - Guaranteed work
What service do you require? Roof Repairs? Ceiling Repairs? Insulation Removal & Replacement? Vincent will assist with any of the above!